MOVIE MARKETING - STAY DYNAMIC IN THESE UNCERTAIN TIMES

2020 has seen the most radical changes to the marketing of movies and cinemas in a generation. At the recent Future of Film Online Summit breakout session that Gruvi hosted with usheru we took a detailed look at those changes and just what their implications will be for the future.

Distributors - identify the successful alternatives to a traditional theatrical release
Exhibitors - understand how audiences were drawn back to the cinema across the world
Producers - see how independent films product took centre stage during the pandemic

Stay informed: download and/or rewatch Gruvi CEO Ben Johnson's presentation, and also rewatch the subsequent Q&A session with our panel of experts, moderated by ushero COO Catherine Downes.

To watch & download, submit your email address below: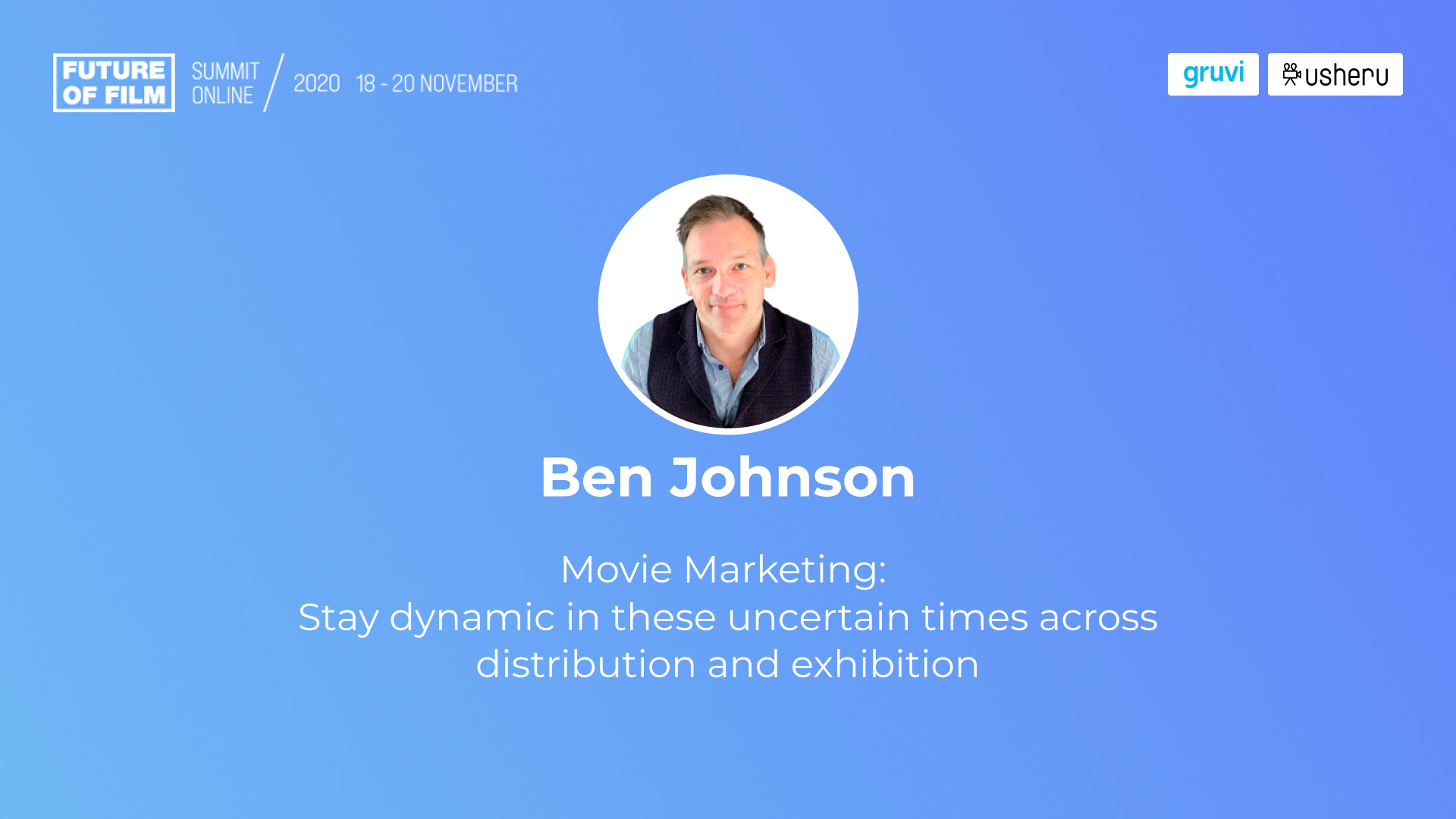 Video One: Movie Marketing In These Uncertain Times Presentation
Watch Gruvi CEO Ben Johnson take you through the various marketing challenges faced by distributors and exhibitors in 2020.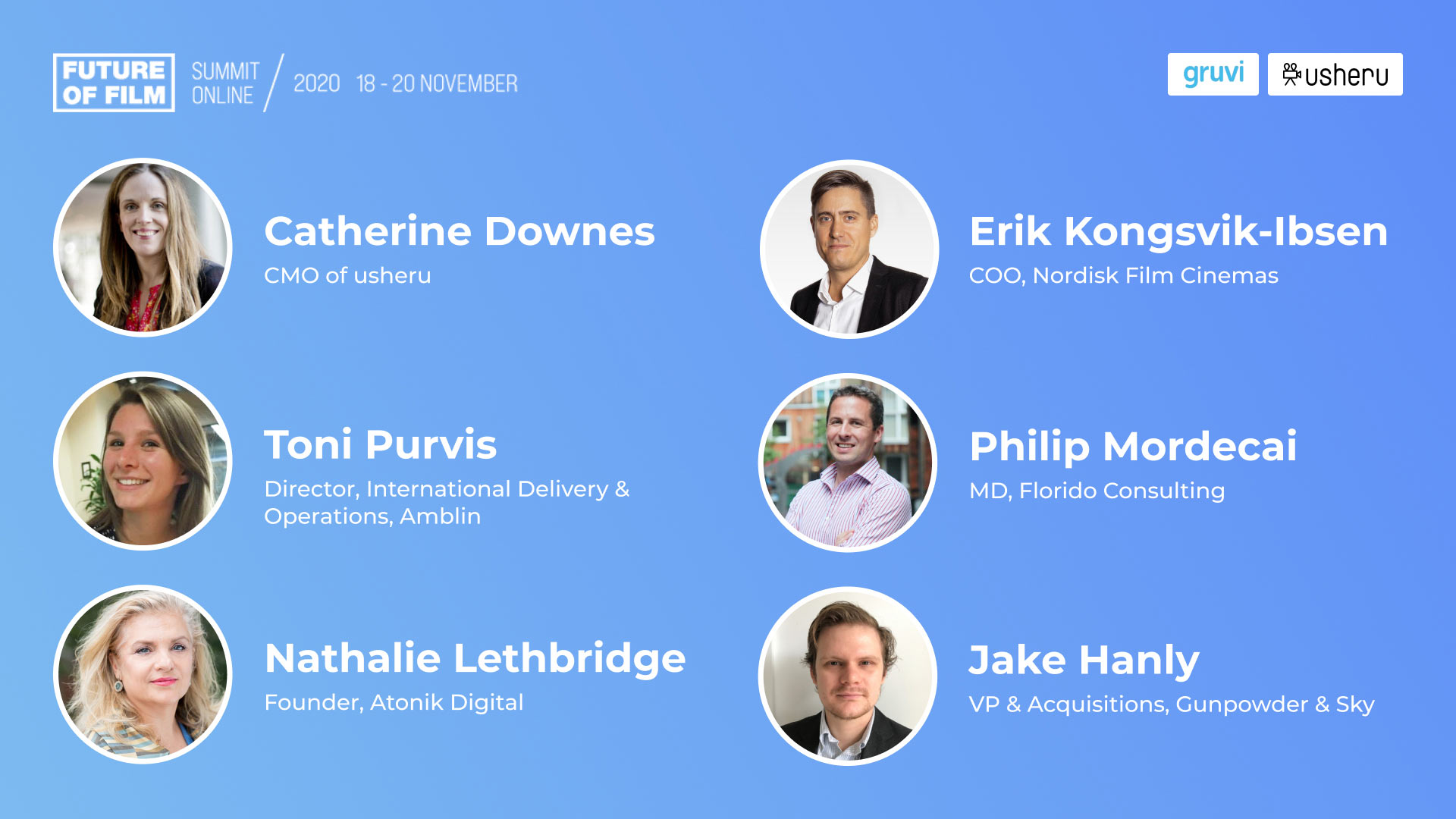 Video Two: Movie Marketing In These Uncertain Times Q&A
Watch usheru COO Catherine Downes and our panel of experts discuss how the industry might need to evolve in the near future.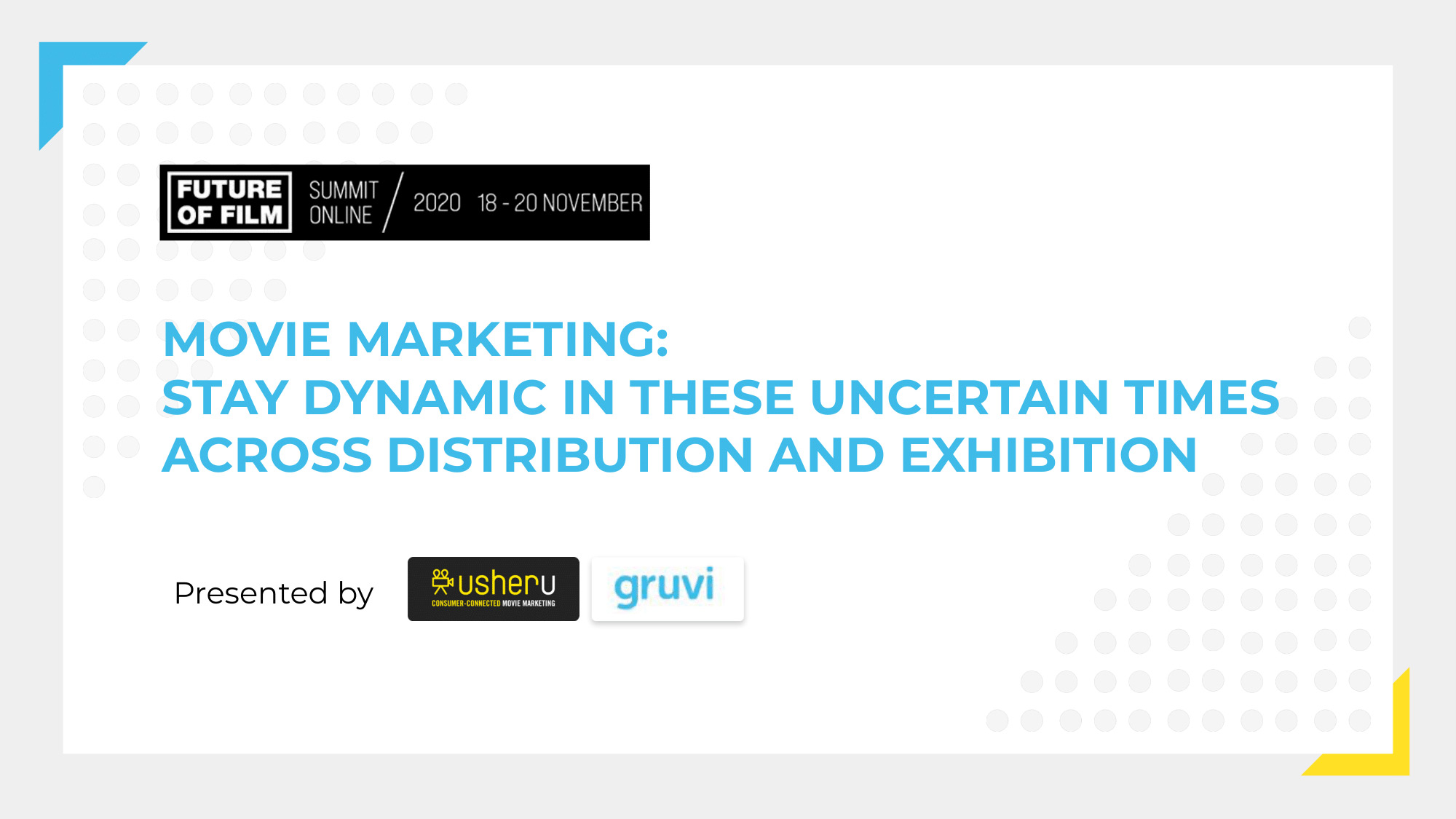 Download: Movie Marketing In These Uncertain Times Presentation.
Download a PDF of Ben Johnson's full presentation, including notes & appendices not included in his video presentation.