FILM & TV DISTRIBUTION:
What changes are coming over the next ten years?


In this masterclass for Oxford Brooks University, Ben Johnson showed how film and TV distribution has got to where it has today, and uses that knowledge to offer some insights into what the next decade may hold.
Did you miss the event? To watch & download highlights, submit your email below: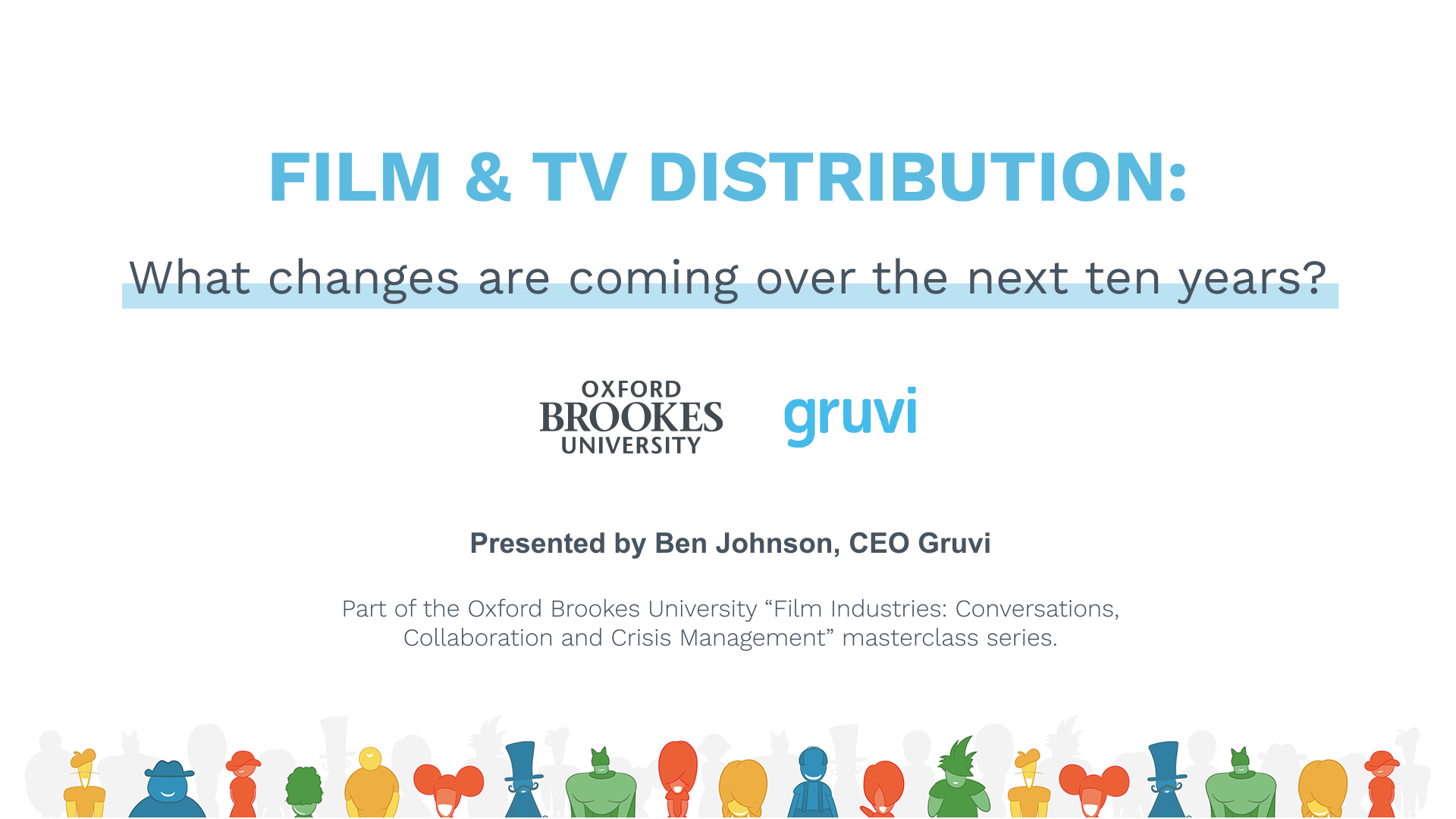 Download a copy of Gruvi CEO Ben Johnson's presentation.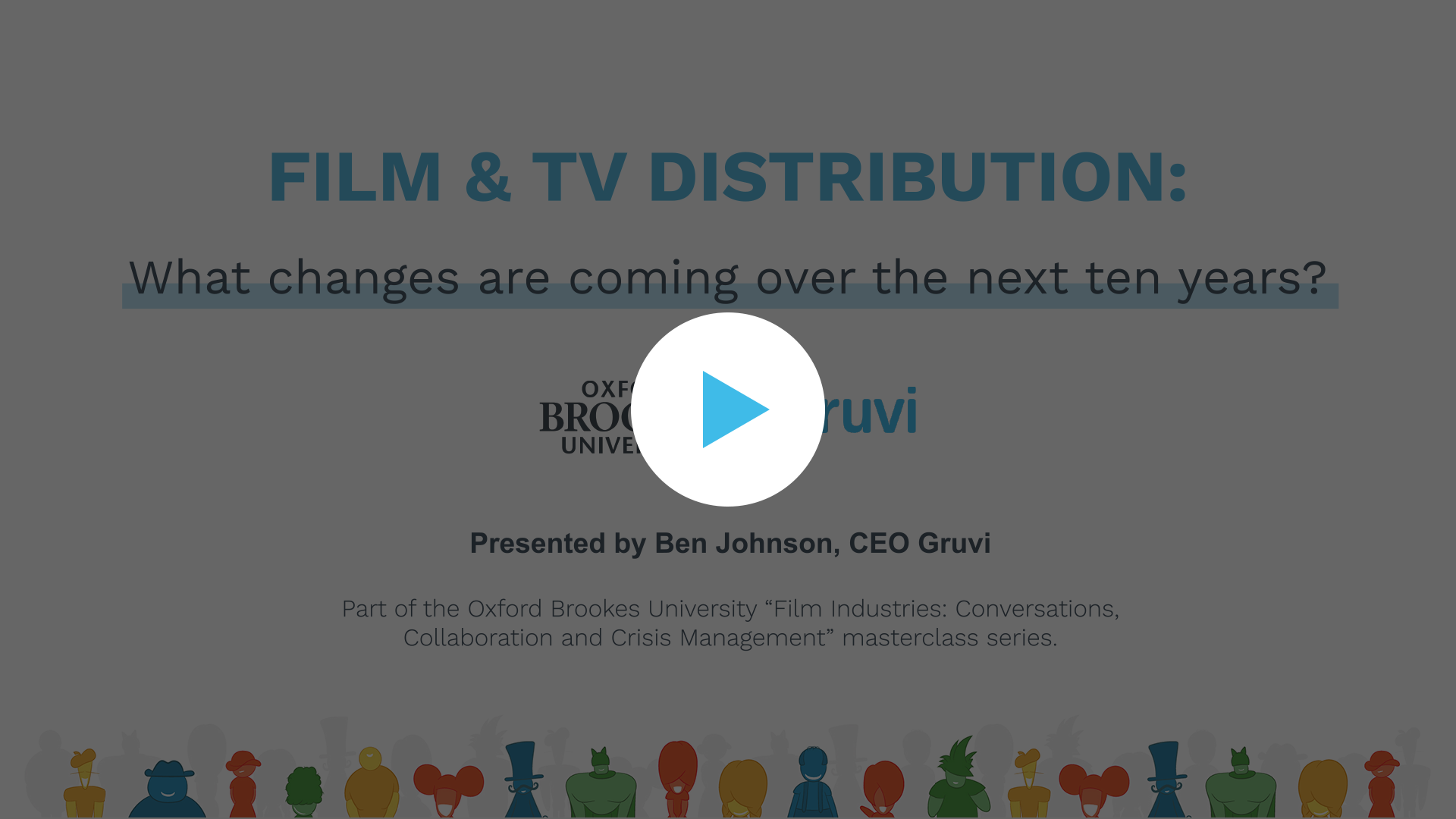 Watch Gruvi CEO Ben Johnson go through his presentation.